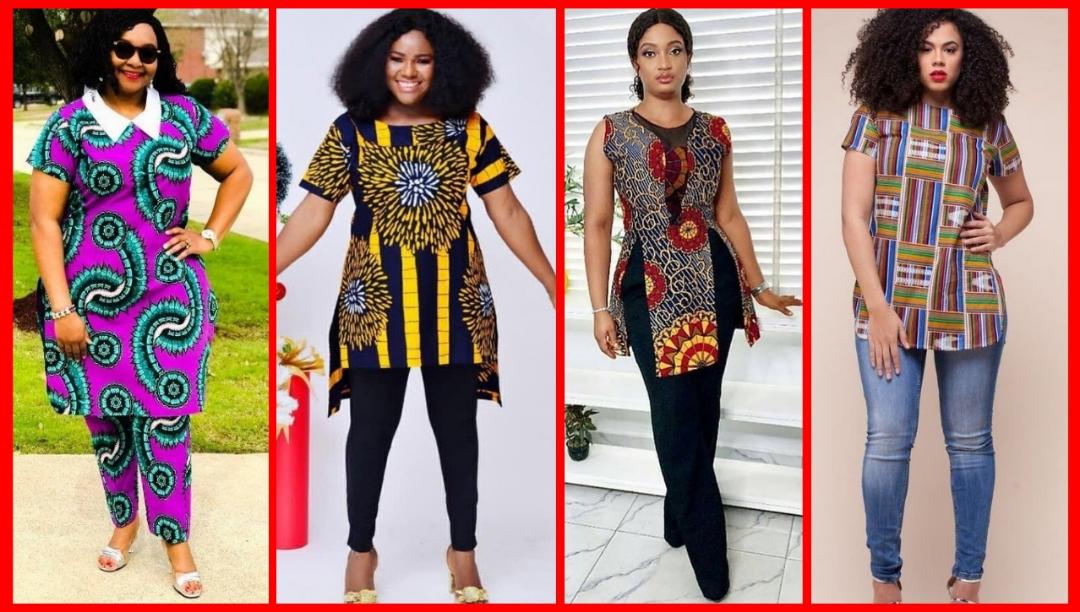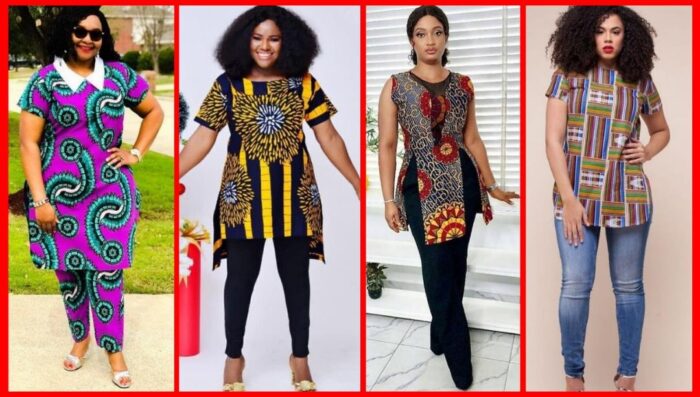 WHY YOU MAY NEED TO ADD SOME STYLISH ANKARA TOPS TO YOUR WARDROBE FOR PAIRING JEAN
Ankara tops are perfect for pairing with jeans for several reasons, which we will like to share with you in this article. I believe you will be motivated to add some stylish Ankara tops to your wardrobe to be pairing your jean after seeing some of the reasons in this article.
Some of the reasons are:
Versatility: Ankara prints come in a wide range of colors, patterns and styles, allowing for easy coordination with various types of jeans, from light to dark wash, and skinny to wide-leg cuts.
Unique style: Ankara tops bring a unique and eye-catching touch to any outfit, and when paired with jeans, create a chic and stylish look that stands out.
Comfort: Ankara fabrics are lightweight, breathable, and often have a relaxed fit, making them comfortable to wear all day long. When paired with jeans, the result is a comfortable yet stylish outfit.
Cultural significance: Ankara fabric has cultural significance and is often associated with African heritage. Wearing an Ankara top with jeans is a way to show pride in one's heritage and add cultural dimension to a classic and timeless look.
Overall, Ankara tops are a versatile and stylish option for pairing with jeans, and offer comfort, unique style, and cultural significance.
Ankara tops paired with jeans can be worn on a variety of occasions, both casual and semi-formal. Here are a few examples:
Casual outings: This is a perfect combination for a day out with friends or running errands.
Brunch or lunch: If you're looking for a stylish yet comfortable outfit, Ankara tops with jeans are ideal.
Work events: If you work in a creative or fashion-forward industry, wearing this combination to work events is appropriate.
Cultural events: Ankara tops are often associated with African culture, making this an excellent choice for cultural events or festivals.
Family gatherings: If you're looking for a comfortable but stylish outfit to wear to a family gathering, an Ankara top with jeans is a great option.
Regardless of the occasion, it's important to consider the dress code and make sure that your outfit is appropriate for the event.
This combination is a great way to show off your personal style and make a statement with your fashion choices. Whether you're going out with friends or running errands, Ankara tops and jeans is a versatile and stylish look that is sure to turn heads.
Below are 19 clear pictures to show you some stylish Ankara top styles to replicate and pair with jean for a smart and elegant look. The styles you are going to see will inspire you, and you will definitely like to replicate one or more styles after checking them out.
For more outfit style, just be visiting  Ankaragist fashion blog regularly to get updates on the latest fashion styles. Thanks for visiting today and remain blessed.
Now see photos below.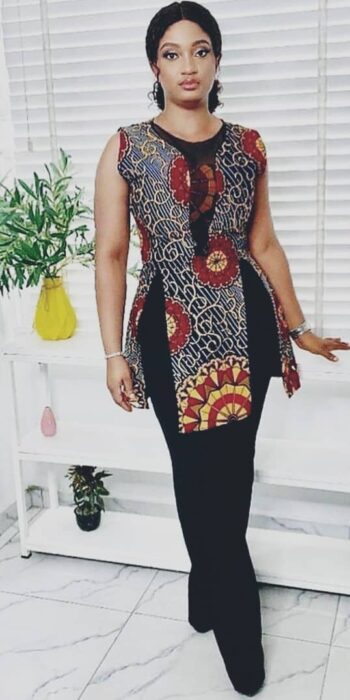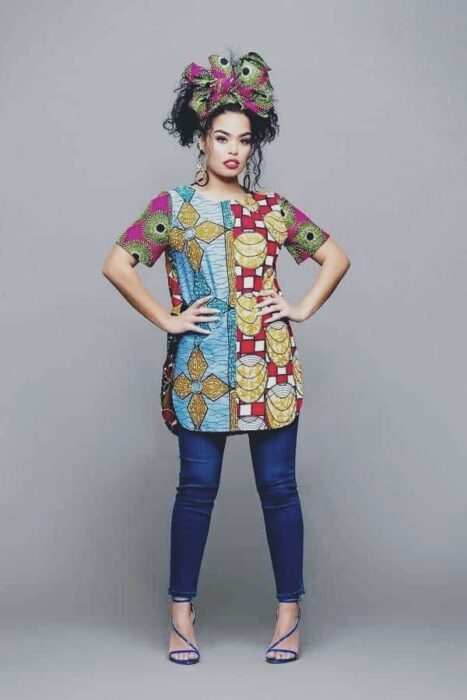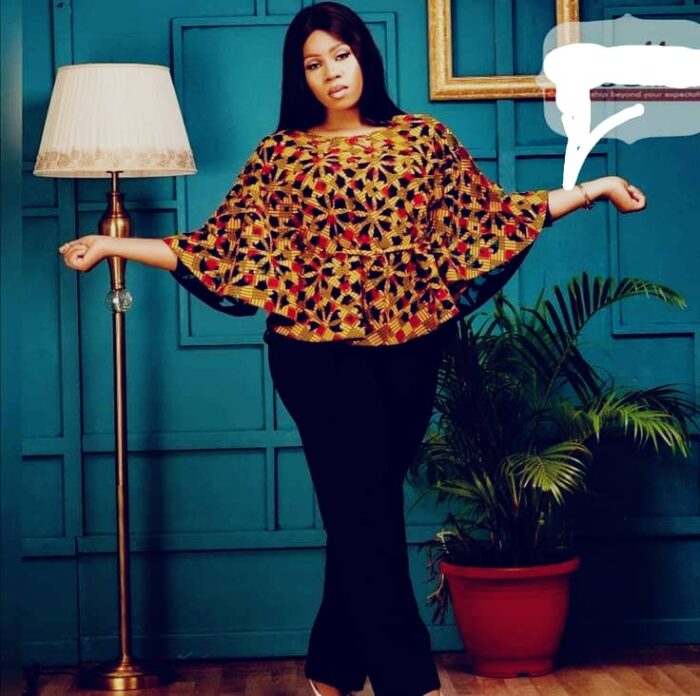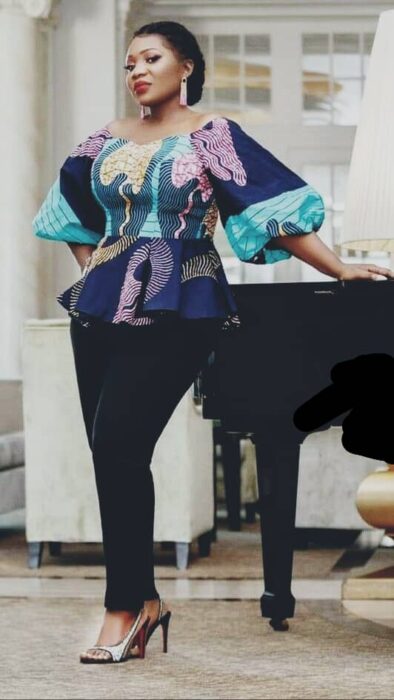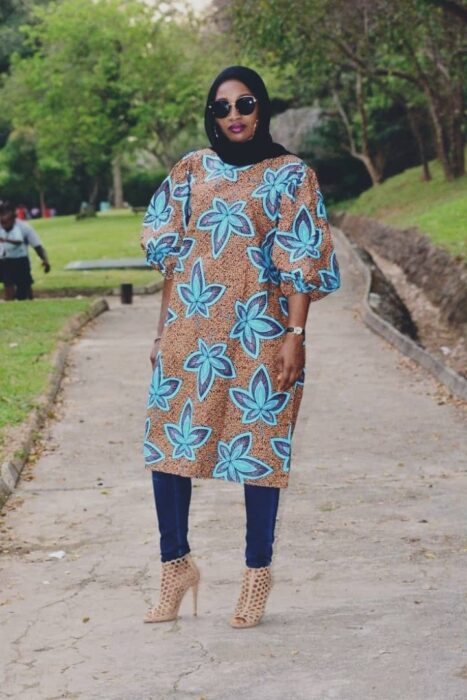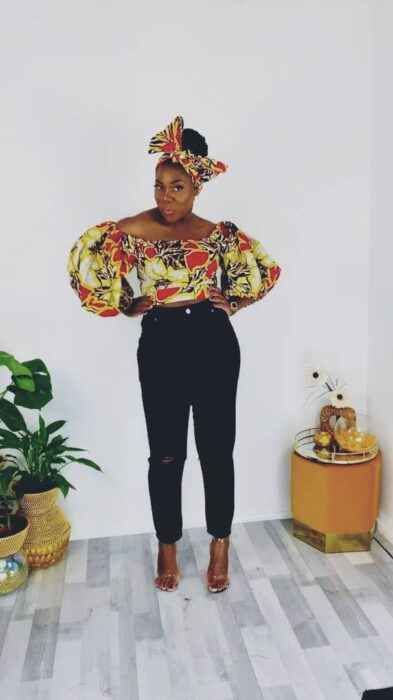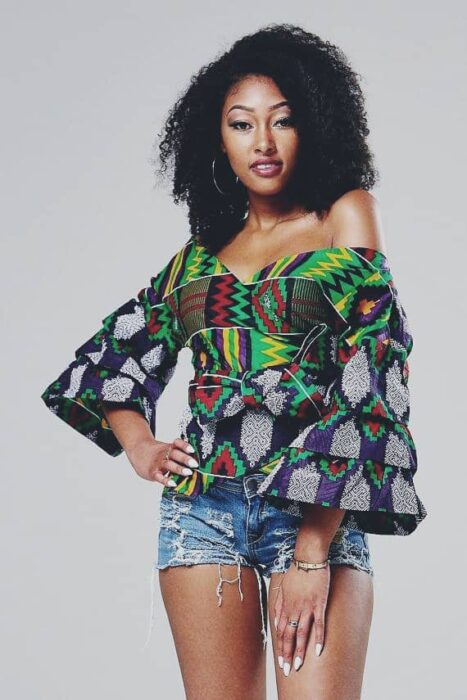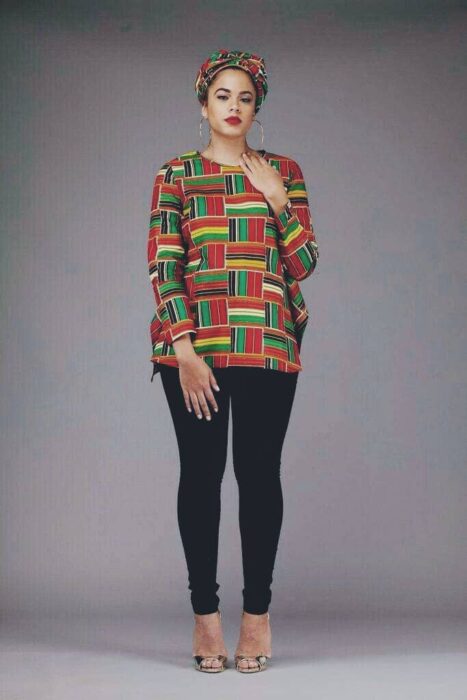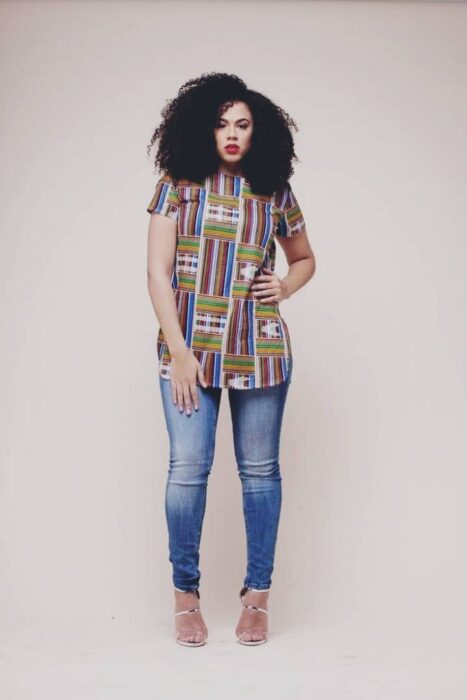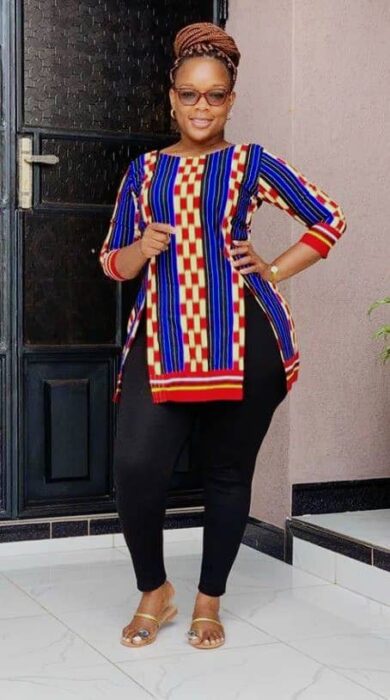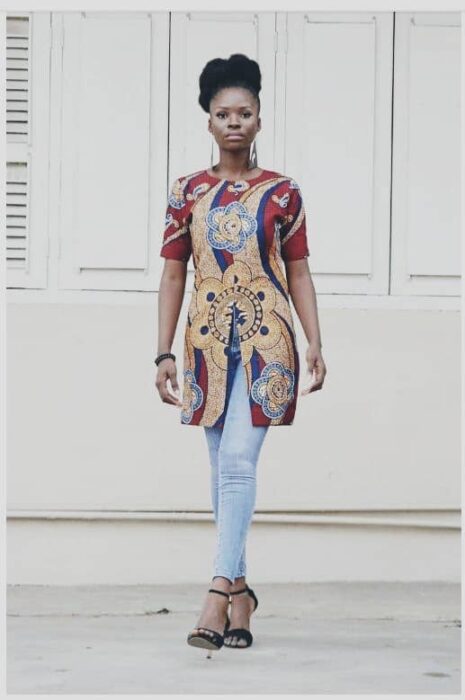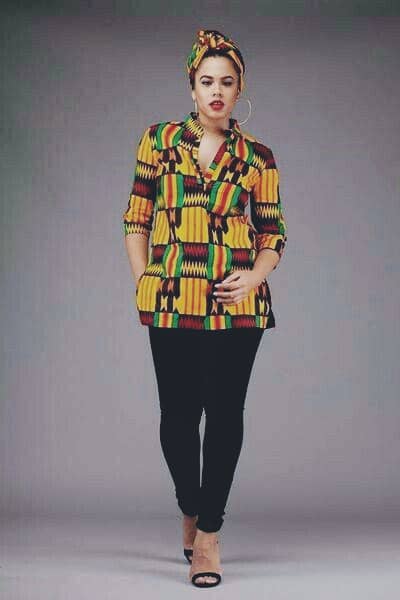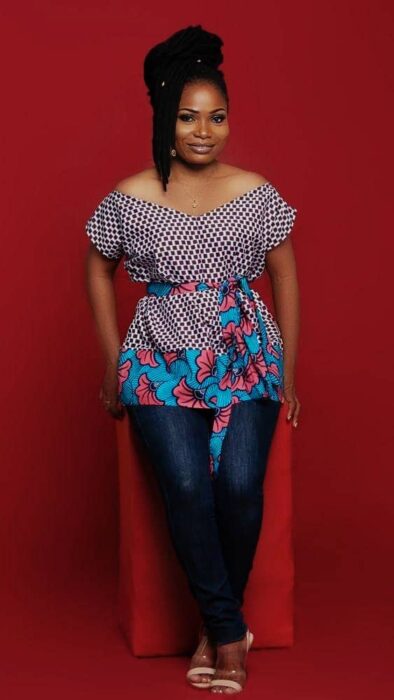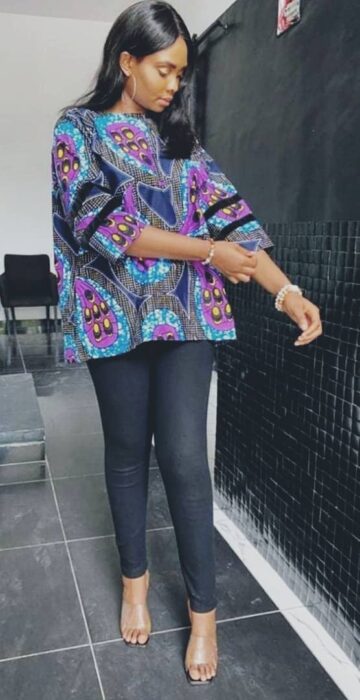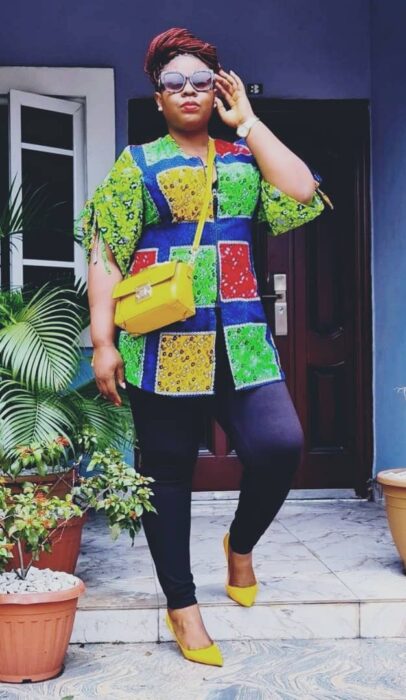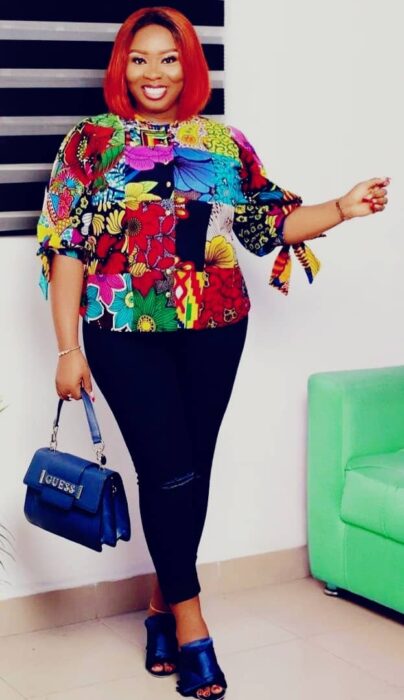 Related posts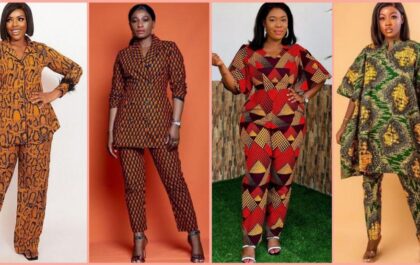 See two-piece pant and top dress styles suitable for most occasions and events
SEE TWO-PIECE PANT AND TOP DRESS  STYLES SUITABLE FOR MOST OCCASIONS AND EVENTS Hello and welcome to Ankaragist fashion page….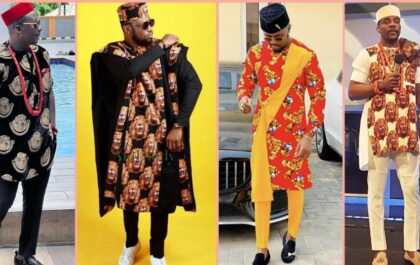 Traditional wedding attires for igbo grooms 2023
TRADITIONAL WEDDING ATTIRES FOR IGBO GROOMS 2023 The Isiagu attire is a popular costume for chieftaincy titled Igbo men in…