TO LOOK SMART AND GORGEOUS THIS FESTIVE SEASON, HERE ARE SOME ANKARA PANT STYLES YOU NEED
Thinking of a stylish outfit to make with your Ankara fabric in this festive season?. Then in this post are some Ankara pant styles you can try.
Pants are actually one of the popular styles most ladies like making with their Ankara fabric. It is an easy wear and can be paired with its blouse or other top outfit for a smart and gorgeous look.
We have pictures below to show you classy ankara pant styles you can recreate with your Ankara fabric to look amazing in this festive period. The styles you are going to see will inspire you and you will definitely would like to replicate at least one style for yourself.
You can always check back here in Ankaragist anytime any day for more outfit styles. We will always be here to keep you updated with the the latest fashion trendies.
Thanks for beeing our guest today and remain blessed.
Now see photos below.
Related posts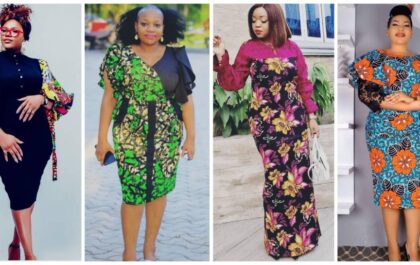 Amazing Ankara gown styles you can replicate for a stylish look
AMAZING ANKARA GOWN STYLES YOU CAN REPLICATE FOR A STYLISH LOOK Hello beautiful ladies. We bring you another amazing collection…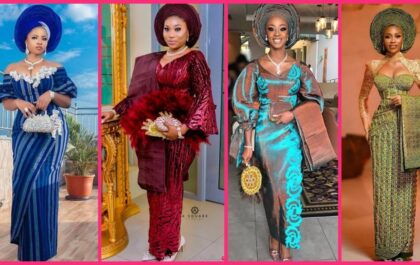 Popular and stylish Yoruba bridal outfit styles for traditional marriage
POPULAR AND STYLISH YORUBA BRIDAL OUTFIT STYLES FOR TRADITIONAL MARRIAGE The Yoruba tribe is one of the three major ethnic…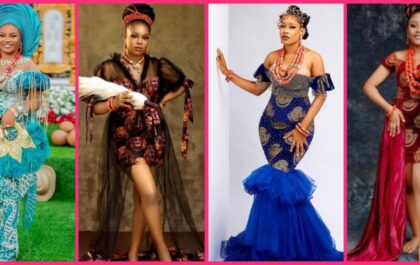 Gorgeous Igbo bridal outfits for traditional marriage
GORGEOUS IGBO BRIDAL OUTFITS FOR TRADITIONAL MARRIAGE The traditional marriage ceremony is typically called "Igba nkwu" or "Igba nkwu nwanyi,"…
See why you may need a sophisticated gown style as a traditional wedding guest
SEE WHY YOU MAY NEED A SOPHISTICATED GOWN STYLE AS A TRADITIONAL WEDDING GUEST A sophisticated dress gown for a…