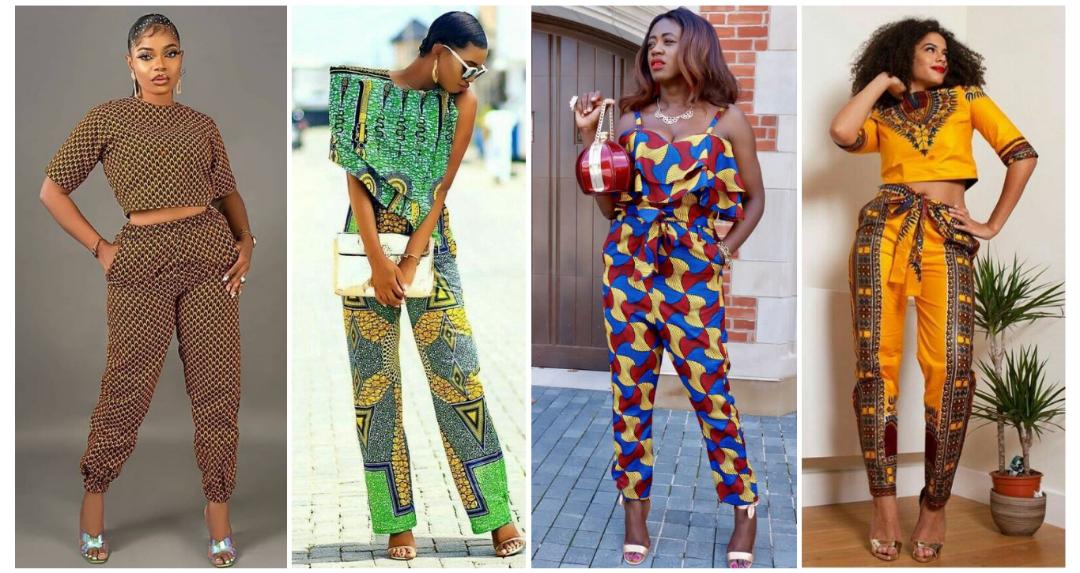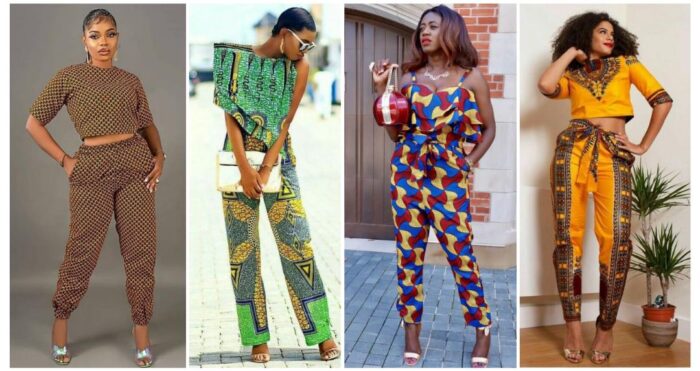 SEE PICTURES OF ANKARA PANT AND TOP STYLES TO REPLICATE FOR MOST OCCASIONS
Pants and tops are versatile clothing pieces that can be suitable for various occasions depending on their style, material, and the way they are paired. Ankara is one popular fabric that can be used in creating amazing styles of top and pant for attending most occasions.
Just check out styles we have gathered here in this article, and also see some occasions where ankara pant and top outfit can be a great choice: The occasions are as follow,
Business Casual Event: A tailored pair of dress pants with a stylish blouse or a button-up shirt can create a polished and professional look suitable for business meetings, conferences, or networking events.
Semi-Formal Parties: For semi-formal occasions like cocktail parties or evening gatherings, you can opt for dressy pants, such as wide-leg trousers or ankle-length pants, paired with a chic blouse or a dressy top.
Dinner Date: Dressing up in a well-fitted pair of jeans or trousers with a fashionable top can be an excellent choice for a dinner date, giving you a sophisticated yet relaxed appearance.
Casual Weekend Outing: For a casual outing with friends or family, you can go for comfortable, casual pants like chinos, linen trousers, or cropped pants paired with a cute t-shirt, tank top, or a casual blouse.
Brunch or Daytime Event: Light, airy pants like palazzo pants or culottes, matched with a flowy blouse or a casual top, are perfect for daytime events, brunches, or garden parties.
Creative Work Environment: If you work in a creative field or have a more relaxed office dress code, you can style fashionable pants (like patterned or colored trousers) with a trendy top or a sweater.
Graduation or Formal Occasions: Depending on the formality of the event, a sophisticated pair of tailored pants or elegant trousers paired with a dressy blouse can make a chic alternative to dresses or skirts.
Remember that the fabric and color choices also play a significant role in determining the appropriateness of the outfit for a particular occasion. It's essential to consider the dress code and tone of the event to ensure your pant and top combination is suitable.
Below are pictures, to show you some amazing Ankara top and pant styles you can replicate and slay comfortably to most occasions as stated above.
Thanks for visiting Ankaragist fashion blog today and remain blessed.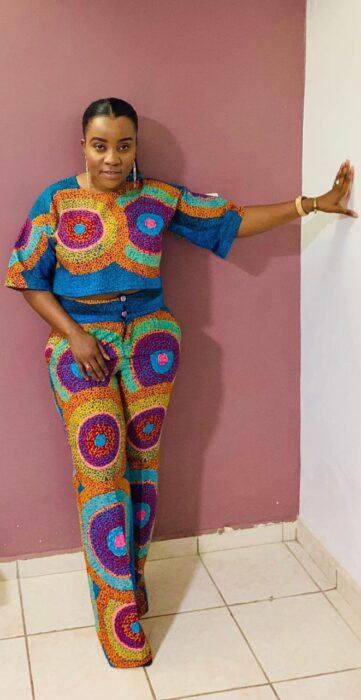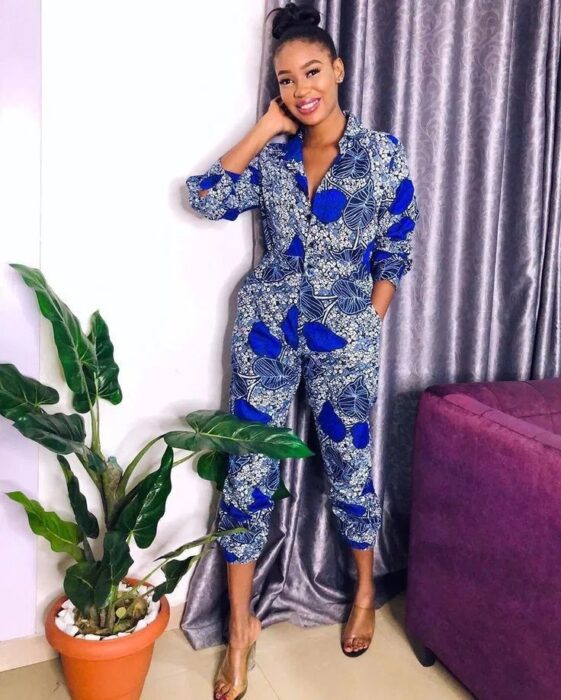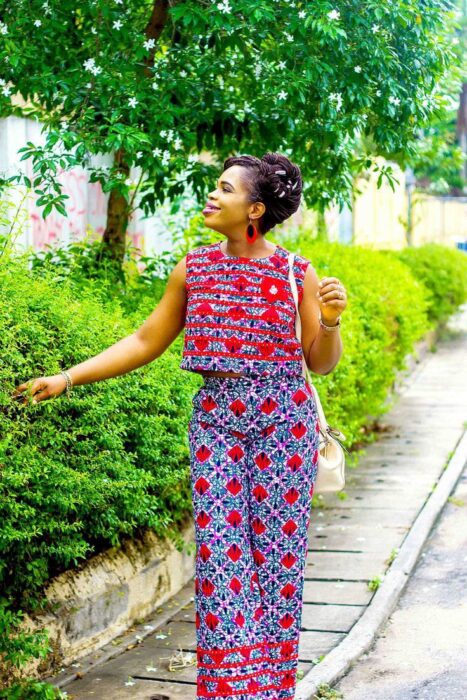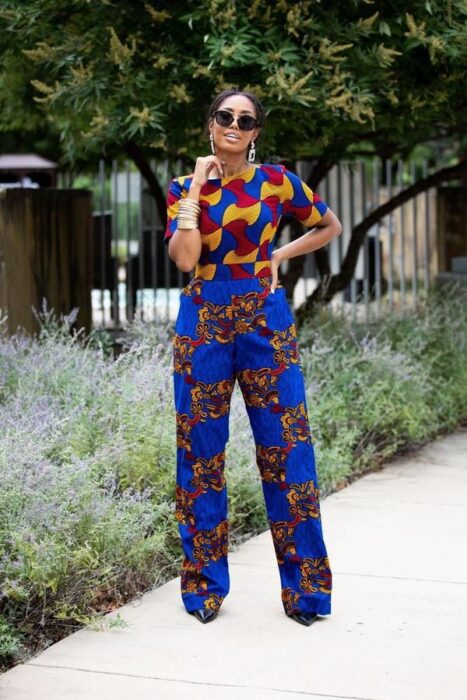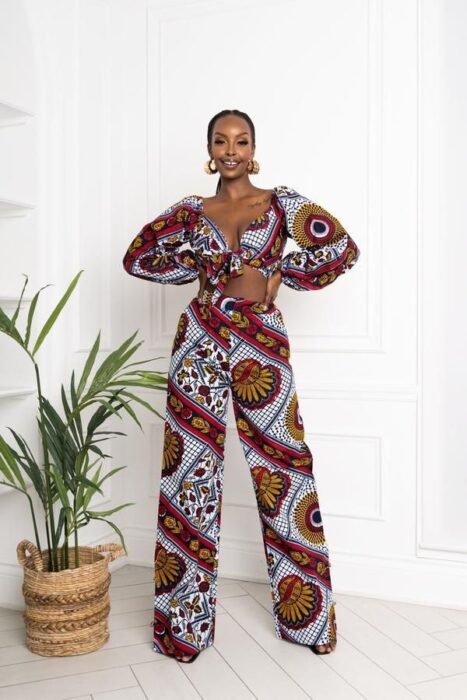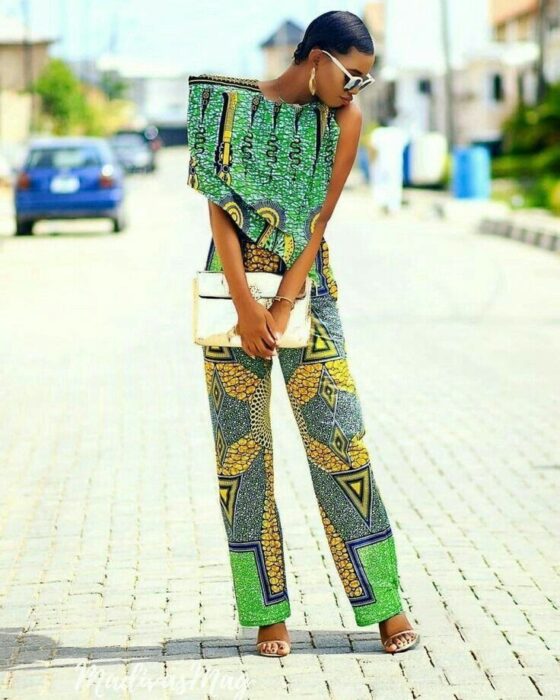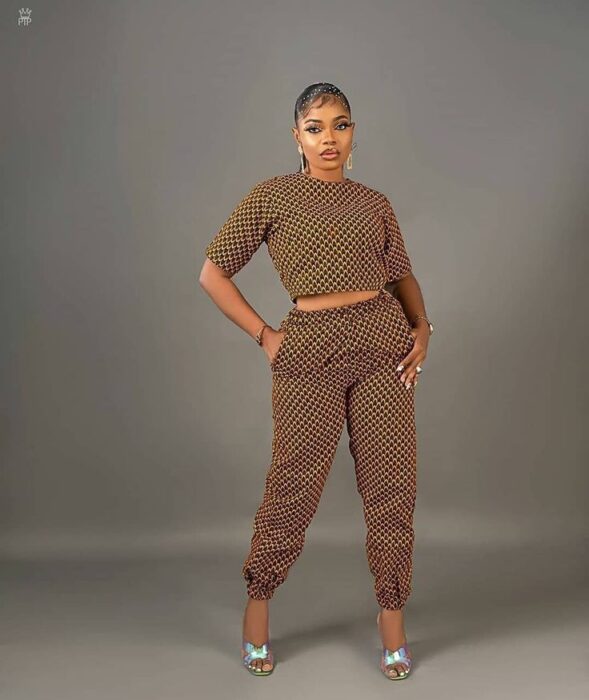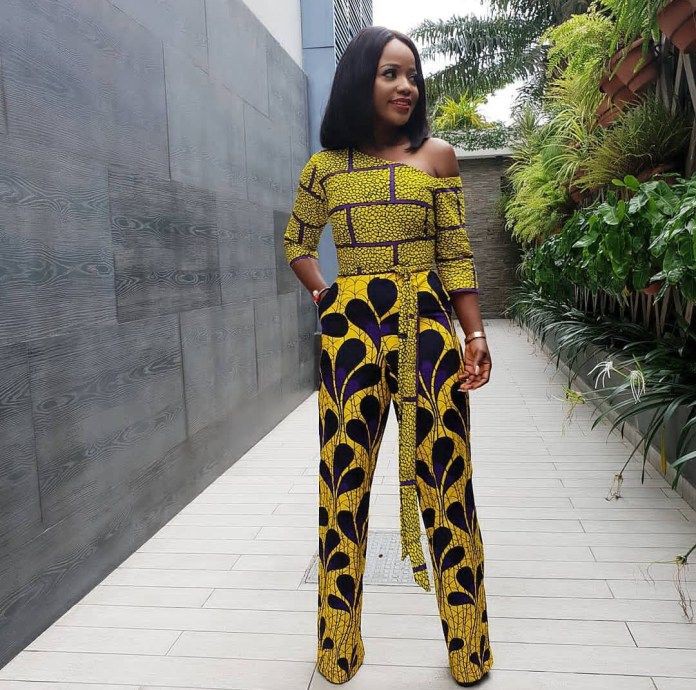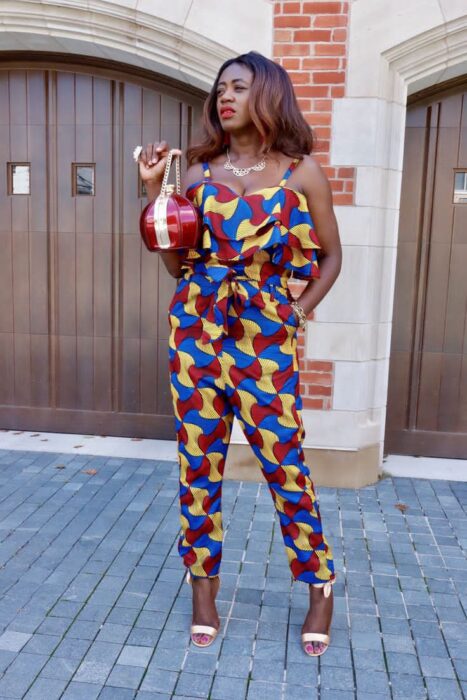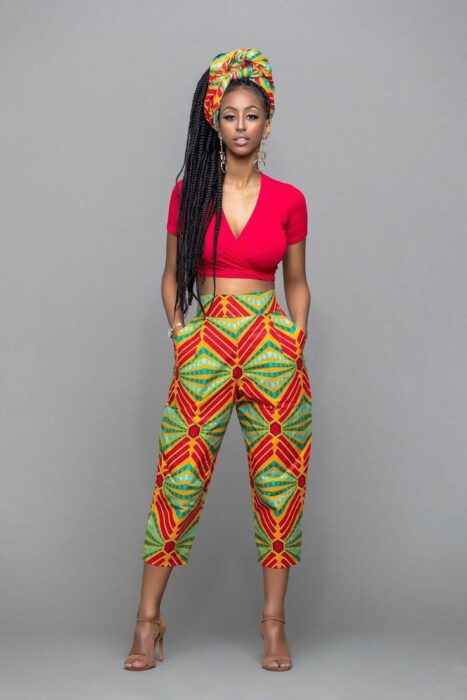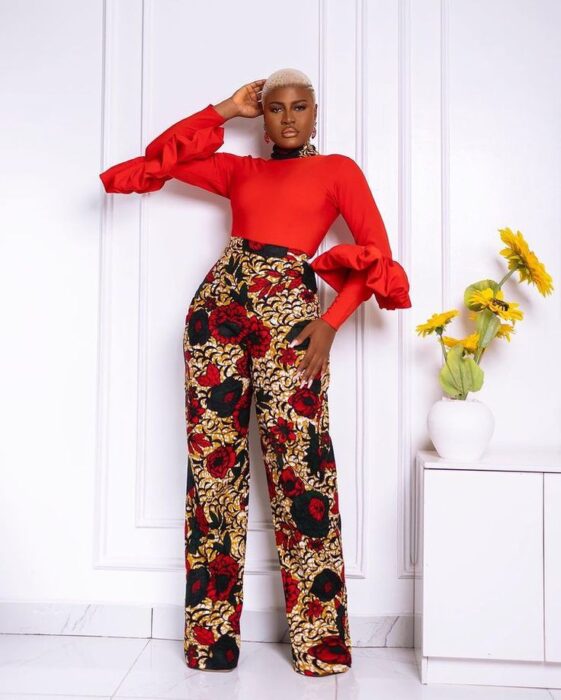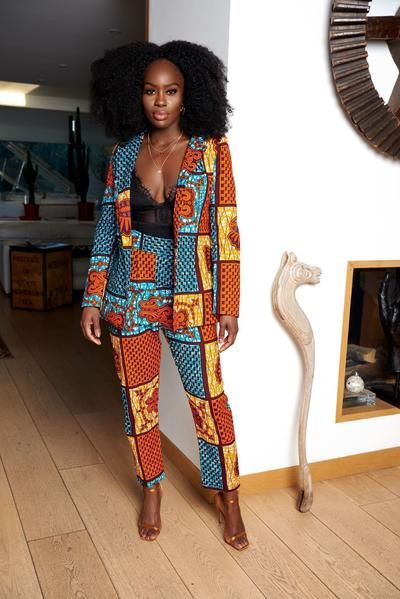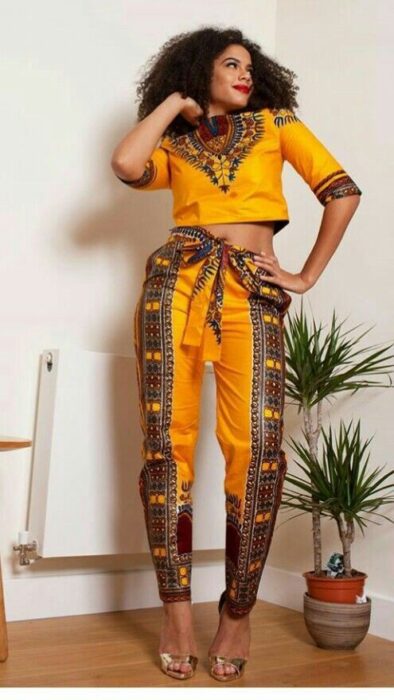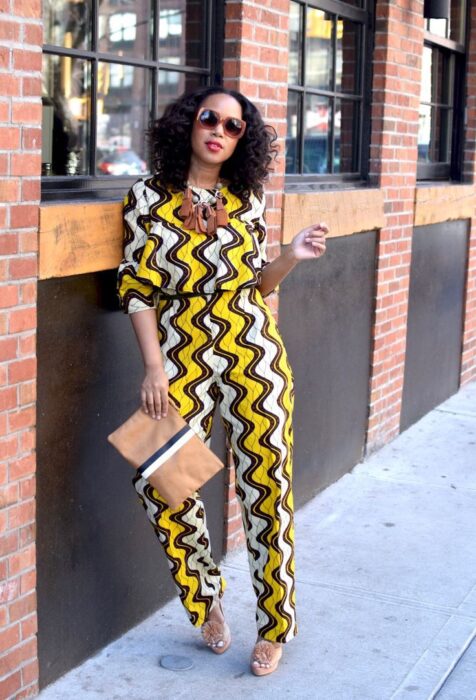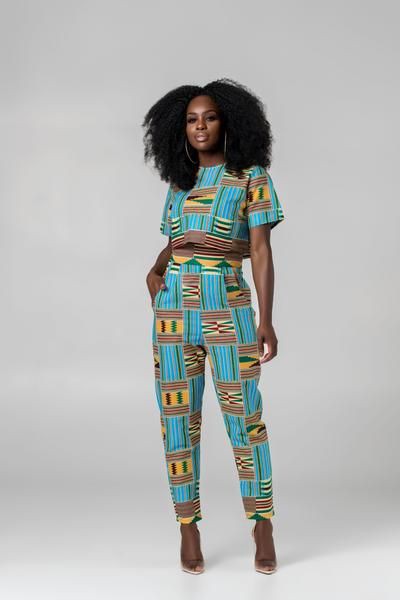 Related posts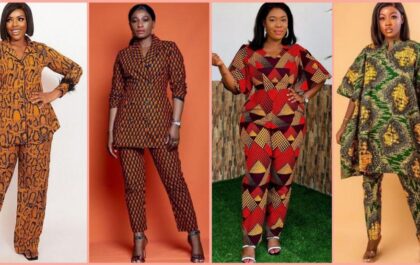 See two-piece pant and top dress styles suitable for most occasions and events
SEE TWO-PIECE PANT AND TOP DRESS  STYLES SUITABLE FOR MOST OCCASIONS AND EVENTS Hello and welcome to Ankaragist fashion page….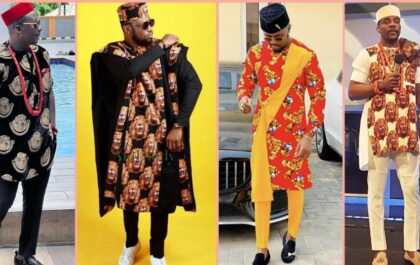 Traditional wedding attires for igbo grooms 2023
TRADITIONAL WEDDING ATTIRES FOR IGBO GROOMS 2023 The Isiagu attire is a popular costume for chieftaincy titled Igbo men in…