BEST WAYS TO STYLE ANKARA PANT (TROUSER) AND SLAY IT LIKE A FASHIONISTA
Ankara is a beautiful and colourful fabric that can be used to recreate different outfit styles today. In Africa, it is actually one of the most used fabrics in the fashion industry because of its popularity in most African countries.
In today's article, we have pictures to show you different Ankara pant styles that you can recreate with your own Ankara fabric. You will see best ways to style and slay Ankara pant after checking out the pictures below. Just relax and view the photos as you scroll down your phone's screen and be inspired.
For more outfit styles and updates on the latest trendy. You can always check back here in Ankaragist anytime any day. Thanks for visiting today and remain blessed.
Now see photos here below
Related posts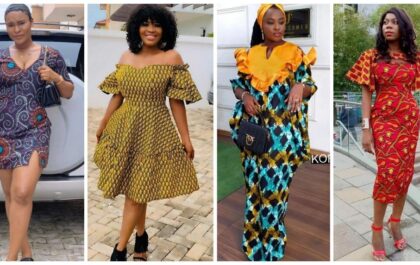 Photos to show you the latest Ankara gown styles to replicate and slay like a queen
PHOTOS TO SHOW YOU THE LATEST ANKARA GOWN STYLES TO REPLICATE AND SLAY LIKE A QUEEN Ankara is a unique…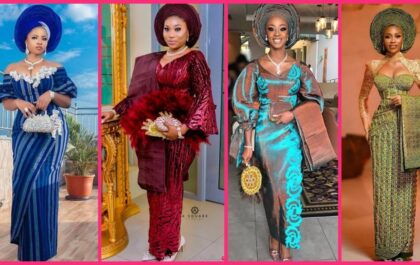 Popular and stylish Yoruba bridal outfit styles for traditional marriage
POPULAR AND STYLISH YORUBA BRIDAL OUTFIT STYLES FOR TRADITIONAL MARRIAGE The Yoruba tribe is one of the three major ethnic…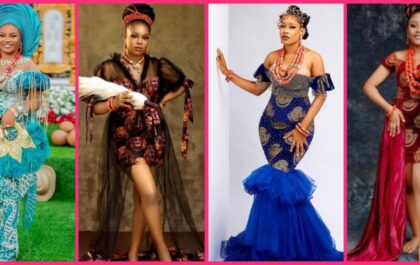 Gorgeous Igbo bridal outfits for traditional marriage
GORGEOUS IGBO BRIDAL OUTFITS FOR TRADITIONAL MARRIAGE The traditional marriage ceremony is typically called "Igba nkwu" or "Igba nkwu nwanyi,"…
See why you may need a sophisticated gown style as a traditional wedding guest
SEE WHY YOU MAY NEED A SOPHISTICATED GOWN STYLE AS A TRADITIONAL WEDDING GUEST A sophisticated dress gown for a…