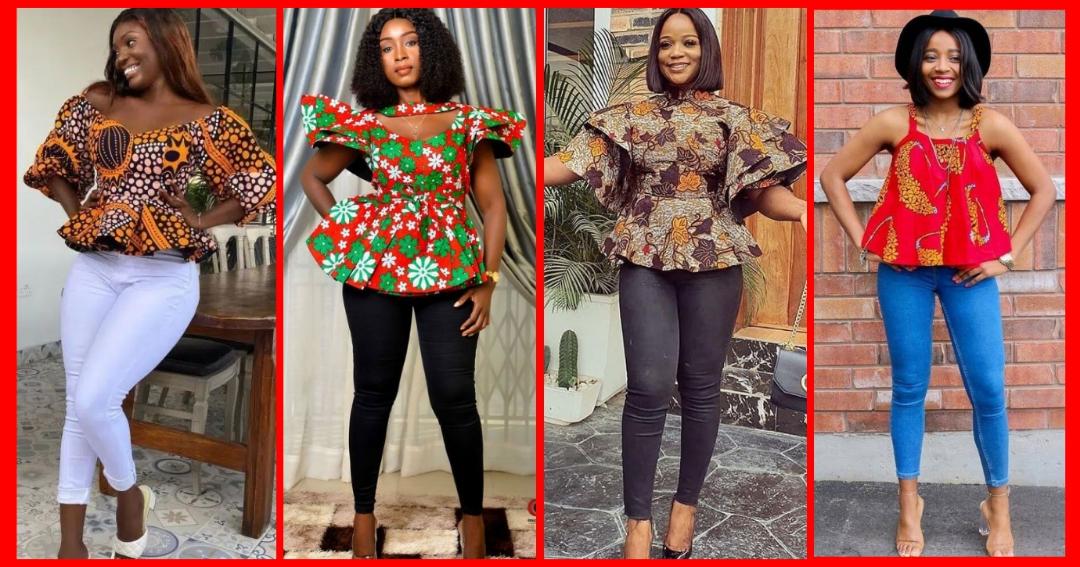 See why Ankara top is a perfect match for jean trouser
Ochiobi Japhet, 3 months ago
0
1 min

read
82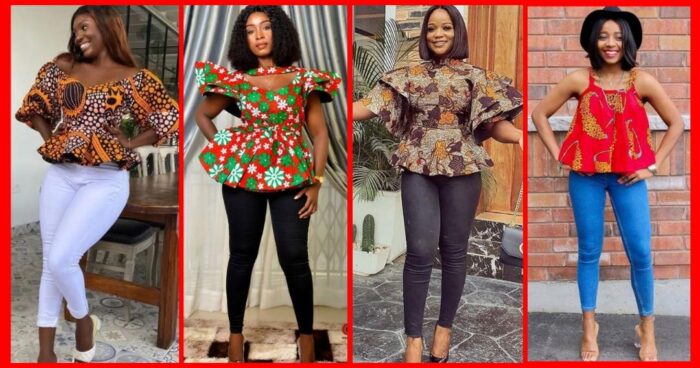 SEE WHY ANKARA TOP IS A PERFECT MATCH FOR JEAN TROUSER (14 PHOTOS)
Ankara tops, which are made from African print fabrics, can be a perfect match for jean trousers for several reasons:
Contrast: The vibrant colors and bold prints of Ankara fabrics create a beautiful contrast against the plain background of denim jeans.
Versatility: Ankara tops come in a variety of styles and designs, from fitted to loose-fitting, making them versatile enough to match different jean styles and cuts.
Comfort: Ankara fabrics are lightweight and breathable, which makes them comfortable to wear in any season, especially when paired with denim, which is also a comfortable and durable fabric.
Fashion statement: Ankara tops are a statement piece that can add a unique touch to any outfit, and pairing them with jeans can create a fashionable look that stands out.
Cultural significance: Ankara fabrics are deeply rooted in African culture and heritage, and wearing them with jeans can be a way to express pride in one's cultural identity while also embracing contemporary fashion trends.
Check out photos below to see how the ladies styled and pair their Ankara tops with jean trouser. The styles are unique and you will like some of the styles after checking them out.
For more outfit styles, you can check out other articles in this website to see different syles of outfit and how to slay them.
Thanks for being our guest today and remain blessed.
Now see photos below.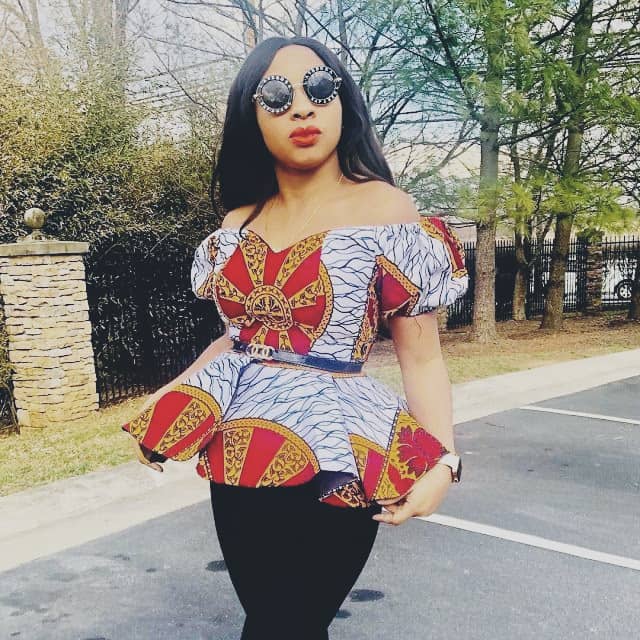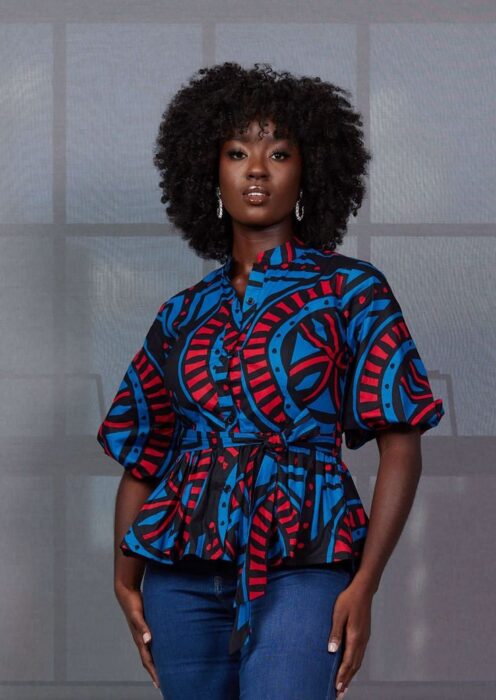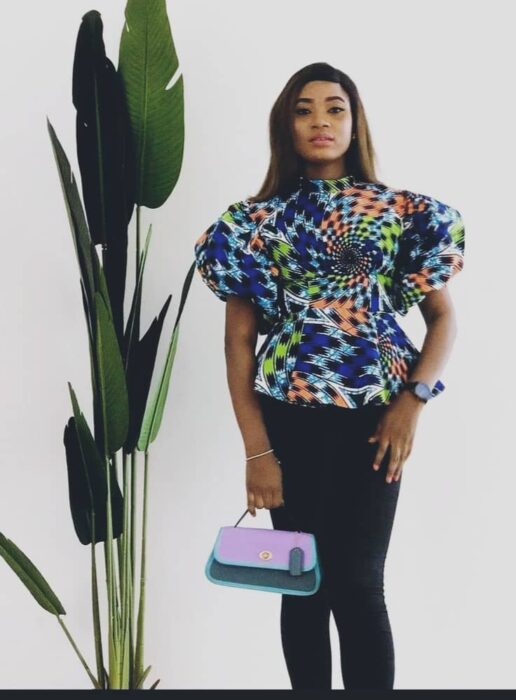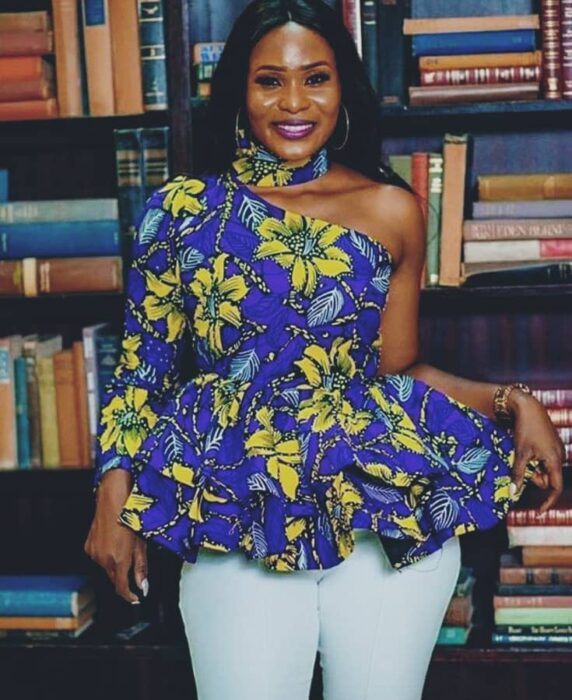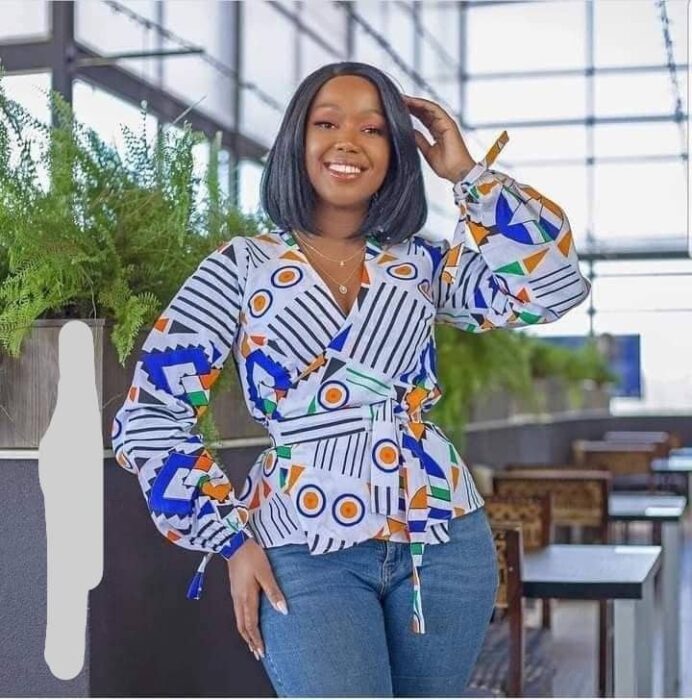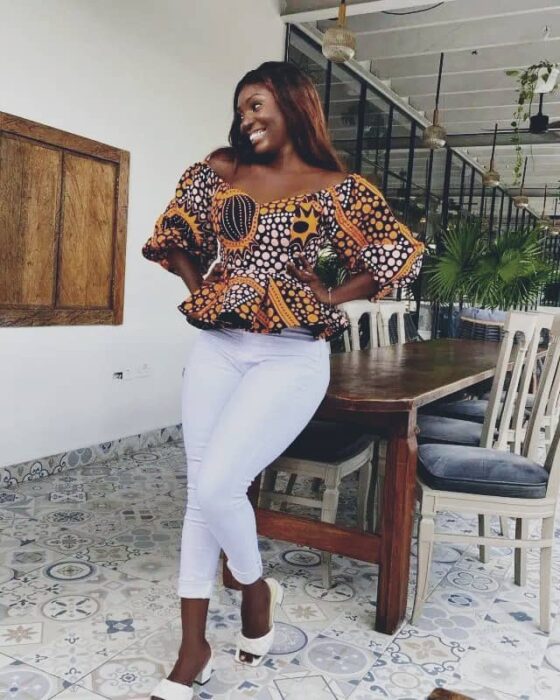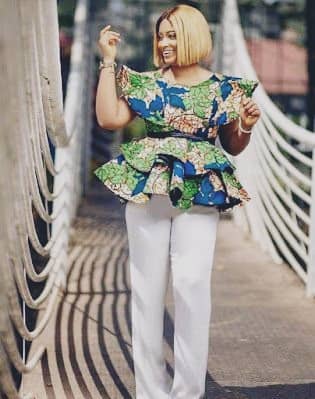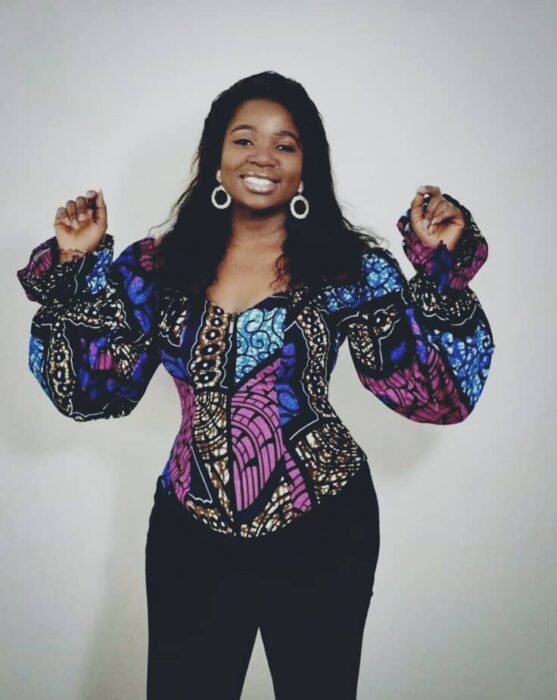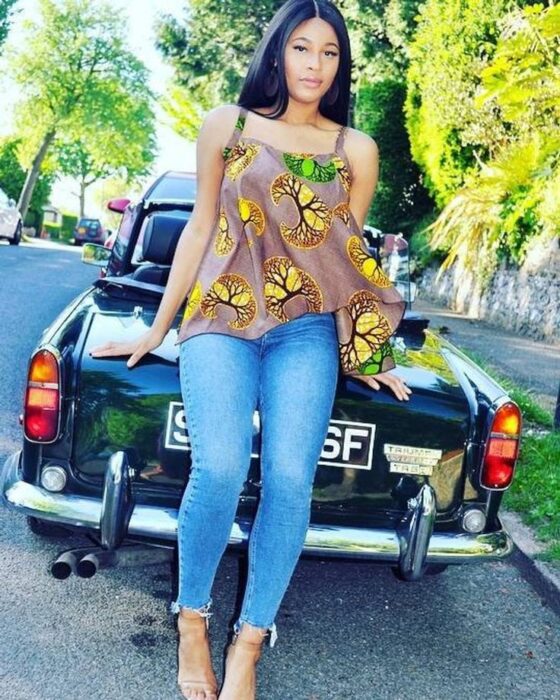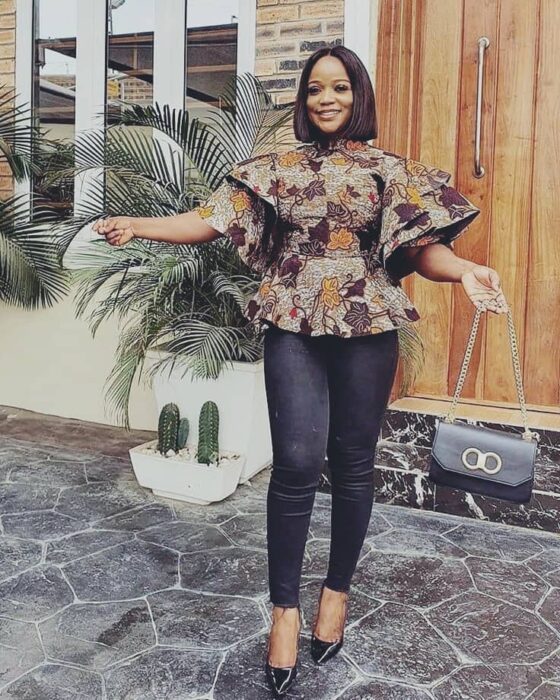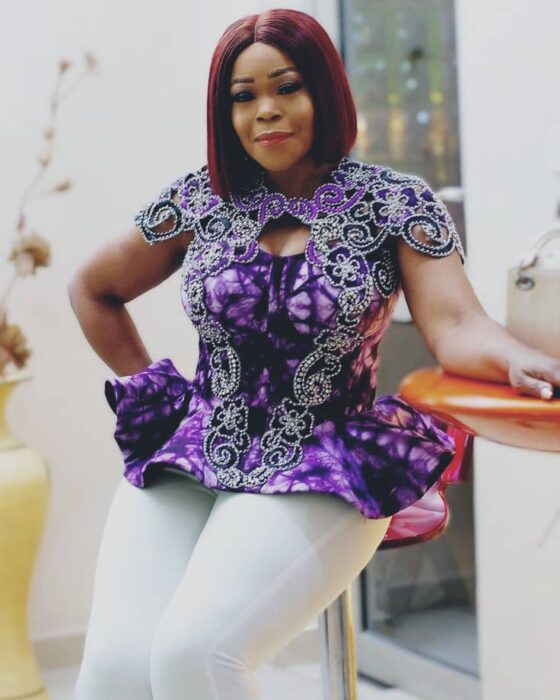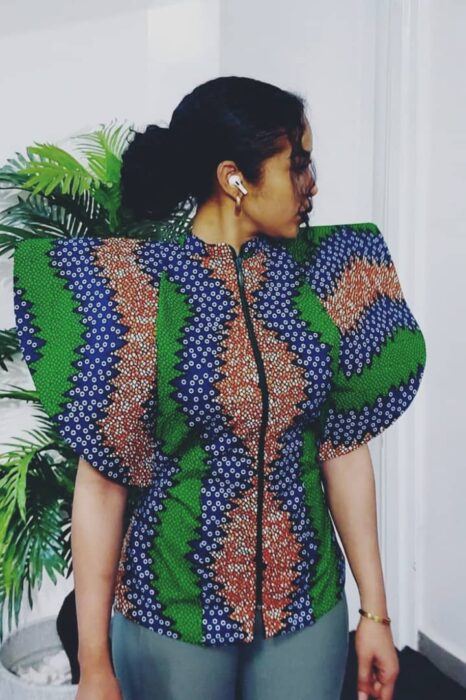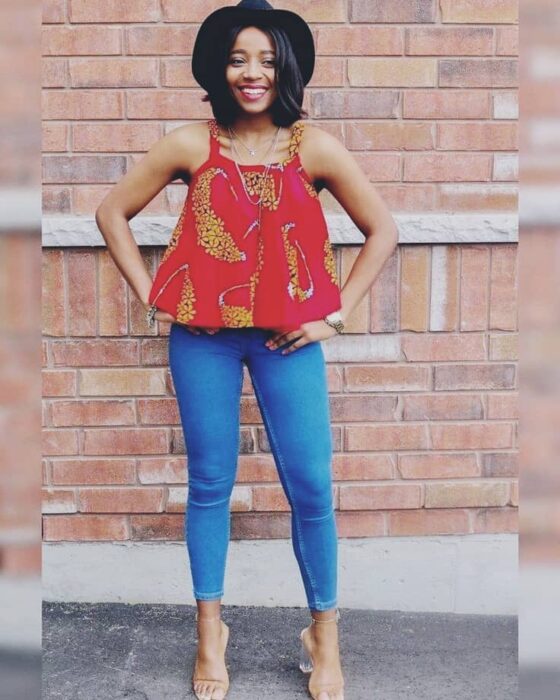 Related posts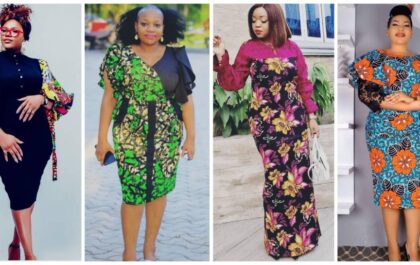 Amazing Ankara gown styles you can replicate for a stylish look
AMAZING ANKARA GOWN STYLES YOU CAN REPLICATE FOR A STYLISH LOOK Hello beautiful ladies. We bring you another amazing collection…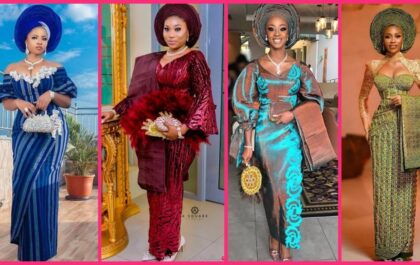 Popular and stylish Yoruba bridal outfit styles for traditional marriage
POPULAR AND STYLISH YORUBA BRIDAL OUTFIT STYLES FOR TRADITIONAL MARRIAGE The Yoruba tribe is one of the three major ethnic…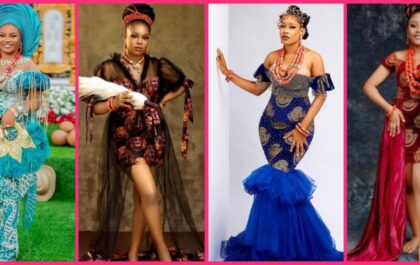 Gorgeous Igbo bridal outfits for traditional marriage
GORGEOUS IGBO BRIDAL OUTFITS FOR TRADITIONAL MARRIAGE The traditional marriage ceremony is typically called "Igba nkwu" or "Igba nkwu nwanyi,"…
See why you may need a sophisticated gown style as a traditional wedding guest
SEE WHY YOU MAY NEED A SOPHISTICATED GOWN STYLE AS A TRADITIONAL WEDDING GUEST A sophisticated dress gown for a…