LATEST ANKARA GOWN STYLES YOU NEED TO SEE AND SEW FOR TRADITIONAL MARRIAGE, BURIAL AND CHURCH
As a lady, one of the things that should matter to you is your dressing style. Most ladies of nowadays can empty their pause, just to make sure that they look enticing and charming in their dressing. Your appearance or how you want to look like when stepping out for occasions and other important functions is what you and you alone can decide for yourself. 
Here in Ankaragist, we display photos of different dressing styles everyday, that can help you make the right choice of dressing style when choosing a style for a particular functions. Don't forget that different occasions and events has perfect dressing styles for attending them. For instance, when attending a burial or traditional ceremony, you can rock in your well styled native attire. For it is one of the perfect outfit styles for such ceremonies.
Without wasting much of your time. We would like to show you some latest Ankara gown styles you need to sew for attending traditional wedding, burial and even church. The photos are clear pictures of fashionistas who like dressing gorgeously to different occasions and ceremonies. I bet you will be motivated to sew a style/styles after viewing the photos. 
For more dress styles, you can always check back here on Ankaragist. Thanks for reading this article and remain blessed.
Now see photos below
Related posts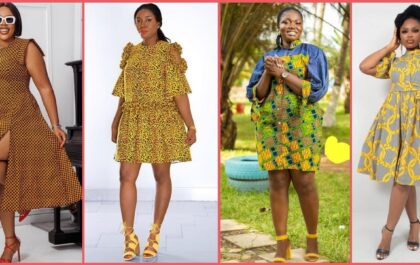 Unique, elegant and modern Ankara short gown dress styles for women
UNIQUE, ELEGANT AND MODERN ANKARA SHORT GOWN DRESS STYLES FOR WOMEN We bring you photos of trendy, unique and stylish…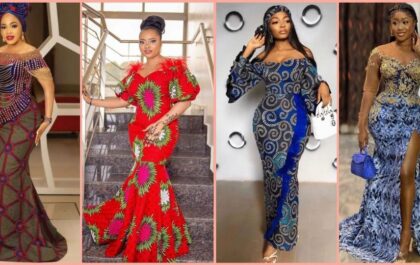 38 Gorgeous dress styles to consider for attending a birthday party or wedding
38 GORGEOUS DRESS STYLES TO CONSIDER FOR ATTENDING A BIRTHDAY PARTY OR WEDDING Consider these gorgeous dress styles pictures below,…