DESCENT AND STYLISH ANKARA SHORT SKIRT AND BLOUSE STYLES YOU CAN SEW FOR CHURCH
Good day beautiful ladies. We appreciate you for visiting Ankaragist today.
In this article, we will like to show you clear photos of descent and stylish Ankara short skirt and blouse styles you can sew for church and other important activities.
Church is a holiday place of worship, and therefore requires a well tailored and descent outfit to attend it. In the photos below, you are going to see different styles of Ankara short skirt and blouse with beautiful designs you can sew and comfortably wear to church.
Just check out the photos below and see the amazing styles collection we have gathered here. You can replicate any of the styles with your beautiful Ankara fabric, to look gorgeous like the ladies in the photos.
Thanks once again for visiting Ankaragist today.
You can always check back here in Ankaragist blog for more outfit styles anytime any day. 
Now see photos below
Related posts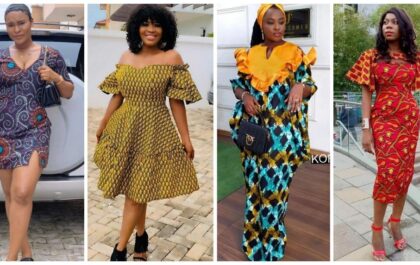 Photos to show you the latest Ankara gown styles to replicate and slay like a queen
PHOTOS TO SHOW YOU THE LATEST ANKARA GOWN STYLES TO REPLICATE AND SLAY LIKE A QUEEN Ankara is a unique…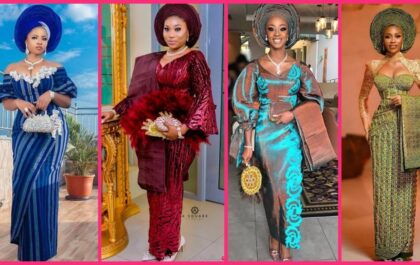 Popular and stylish Yoruba bridal outfit styles for traditional marriage
POPULAR AND STYLISH YORUBA BRIDAL OUTFIT STYLES FOR TRADITIONAL MARRIAGE The Yoruba tribe is one of the three major ethnic…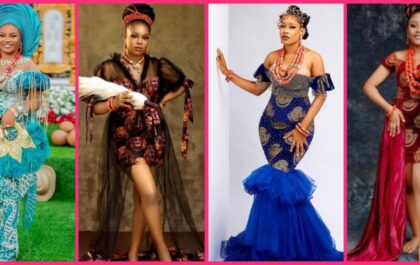 Gorgeous Igbo bridal outfits for traditional marriage
GORGEOUS IGBO BRIDAL OUTFITS FOR TRADITIONAL MARRIAGE The traditional marriage ceremony is typically called "Igba nkwu" or "Igba nkwu nwanyi,"…
See why you may need a sophisticated gown style as a traditional wedding guest
SEE WHY YOU MAY NEED A SOPHISTICATED GOWN STYLE AS A TRADITIONAL WEDDING GUEST A sophisticated dress gown for a…