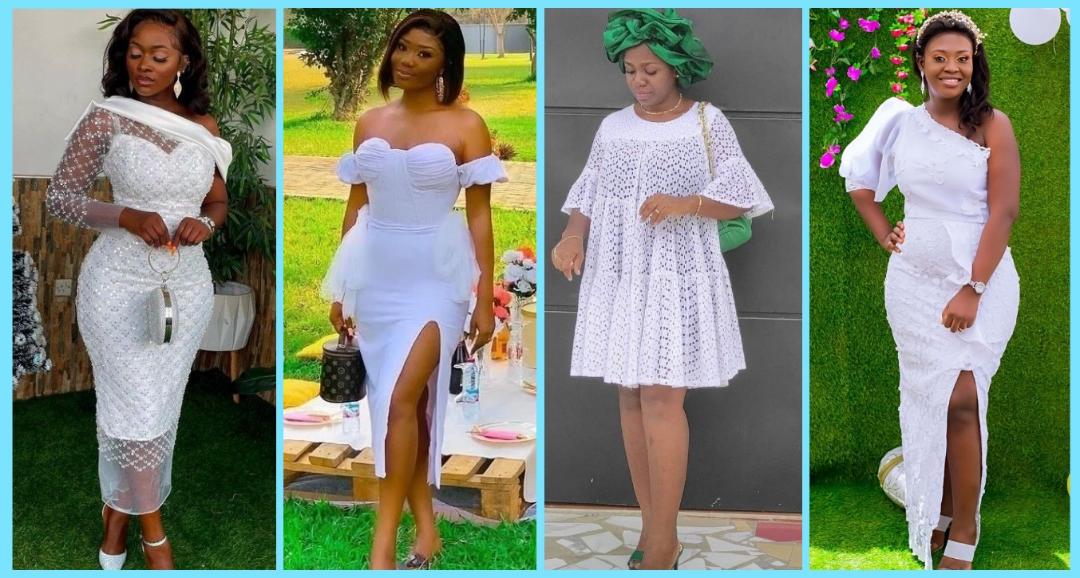 Best white lace gown styles for special occasions and other formal events
Ochiobi Japhet, 4 months ago
0
1 min

read
104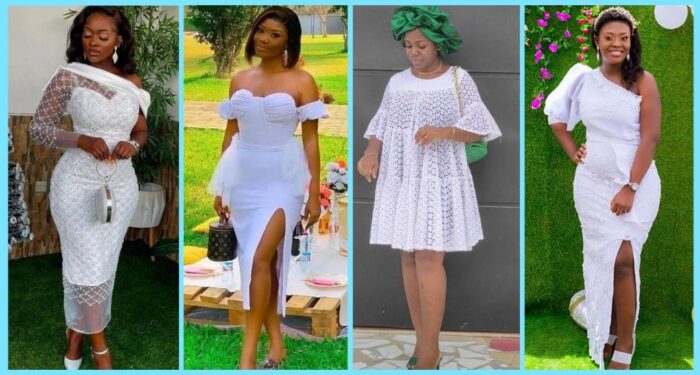 BEST WHITE LACE GOWN STYLES FOR  SPECIAL OCCASIONS AND OTHER FORMAL EVENTS
white lace gown is a type of formal dress typically worn at special occasions such as weddings, proms, and other formal events. It is made of white lace, a delicate and intricate fabric that creates a romantic and elegant look. White lace gowns can come in a variety of styles, such as A-line, ball gown, and mermaid, and can feature different types of lace patterns and embellishments.
White lace gowns are often associated with purity, innocence and elegance. Additionally, white is a neutral color that can complement any skin tone.
Some ladies prefer white lace gowns for special occasions and other formal events because it gives a traditional and classic look. Additionally, white lace can be paired with different accessories such as colorful flowers, shoes, and jewelry to add a unique touch.
In this article, we want to show you some pictures of best white lace gown styles you can replicate for attending formal eevnts and special occasions. In this collection, you are going to see styles that will inspire you. They are really stylish and unique. And will give that elegant look which every stylish woman desires when stepping out for occasions and events.
For more outfit styles, you can go through our articles in this fashion blog site to see more. Thanks for visiting today and remain blessed.
Now see photos below.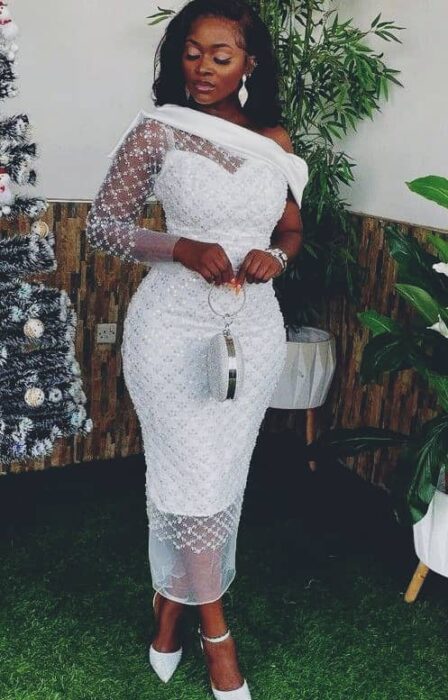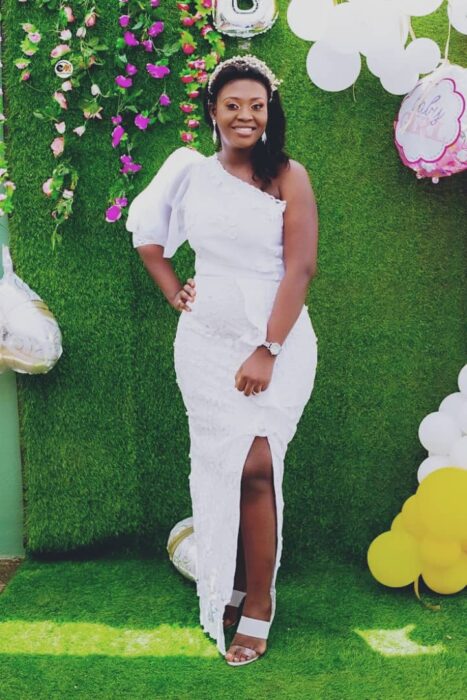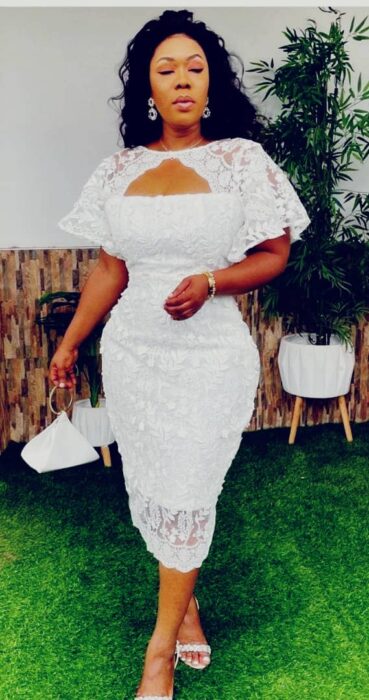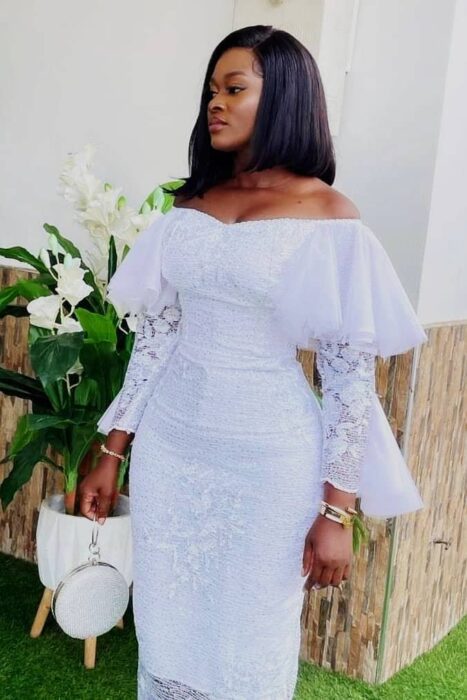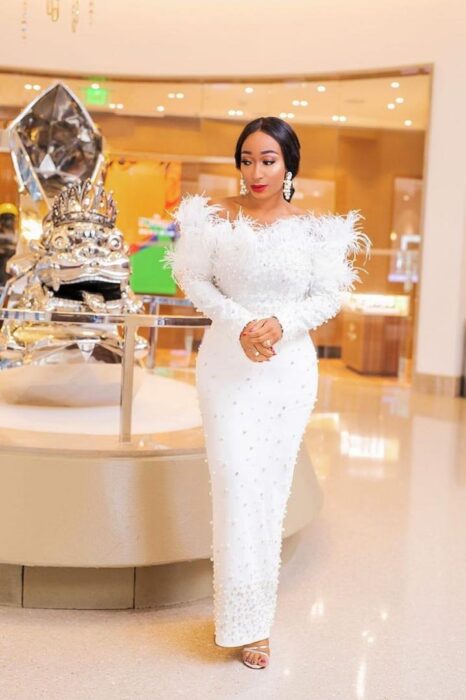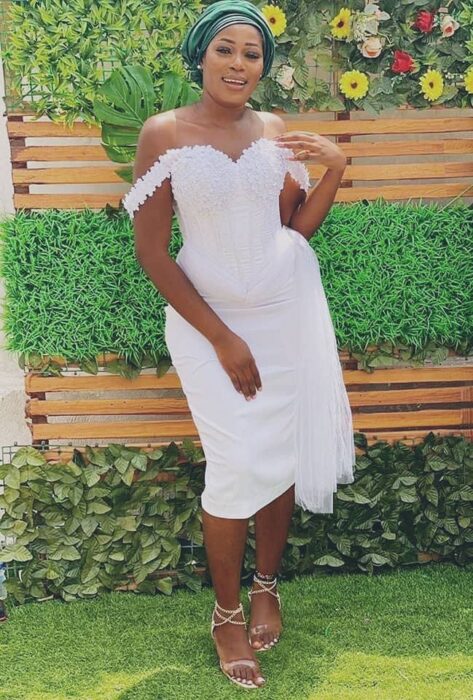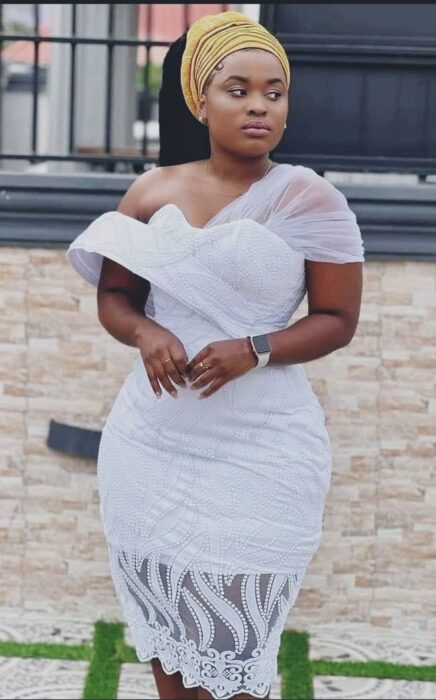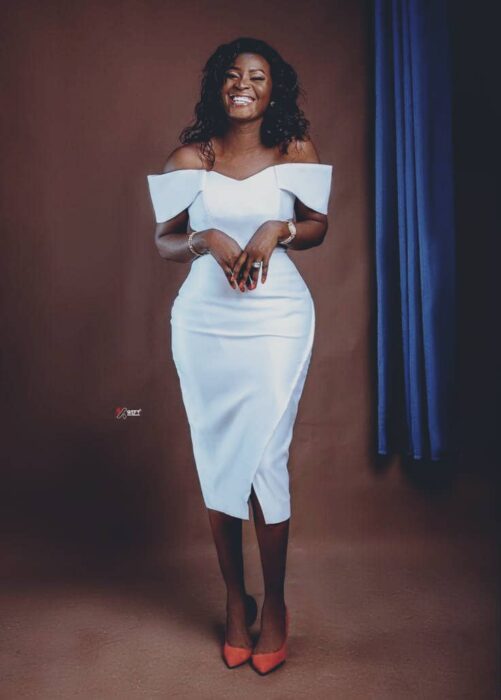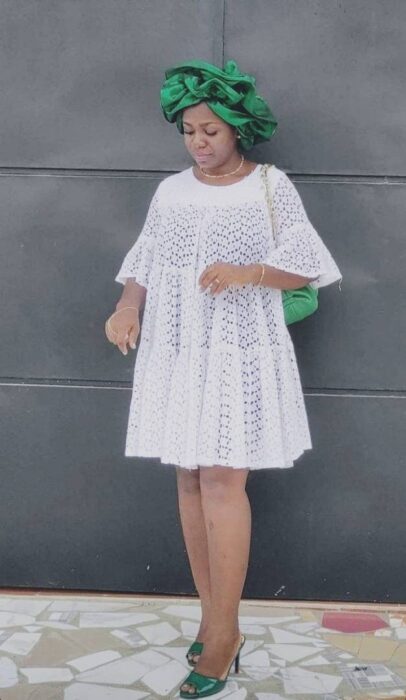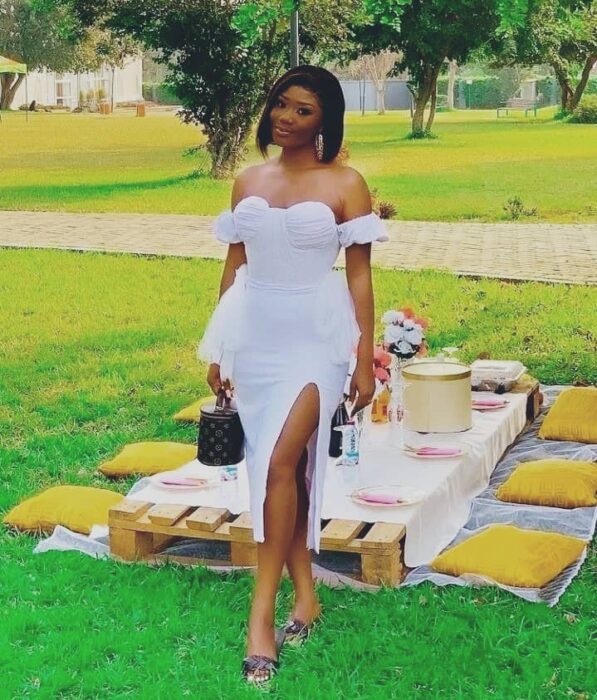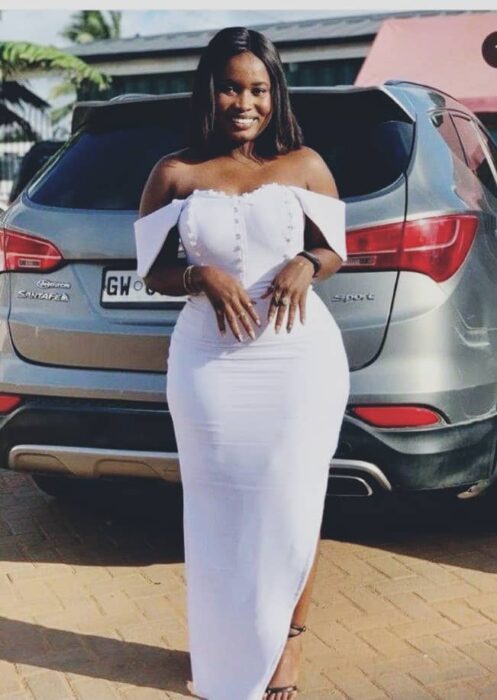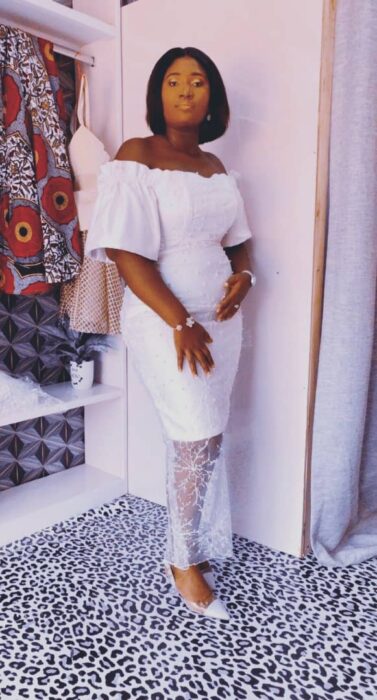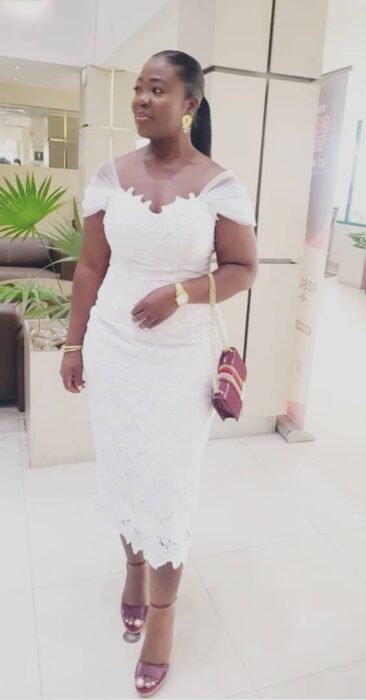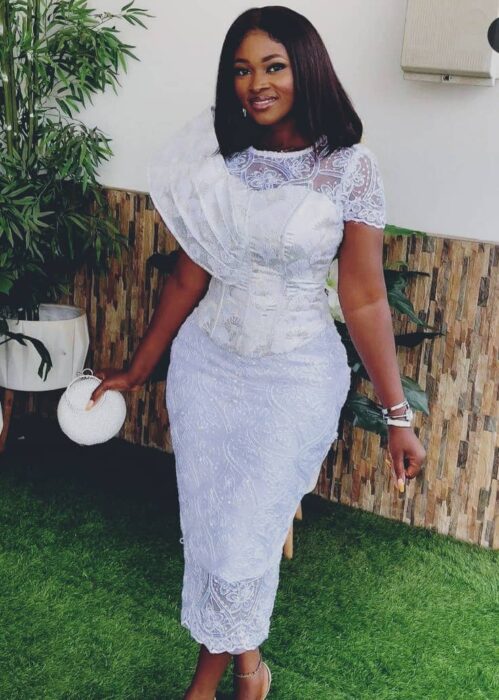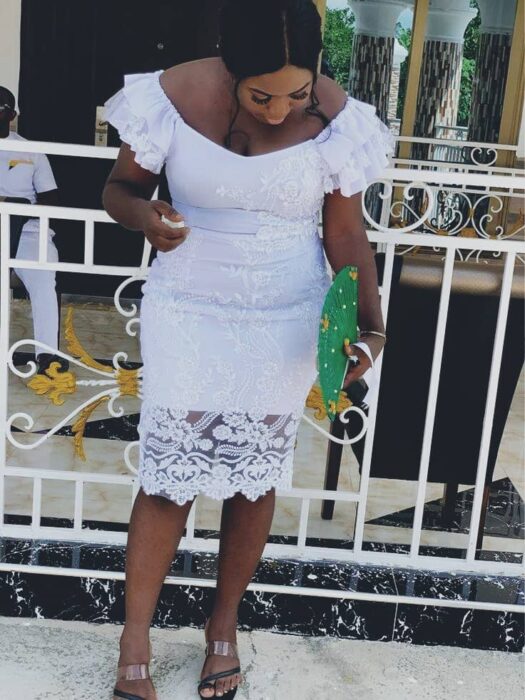 Related posts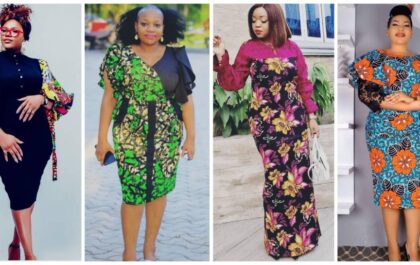 Amazing Ankara gown styles you can replicate for a stylish look
AMAZING ANKARA GOWN STYLES YOU CAN REPLICATE FOR A STYLISH LOOK Hello beautiful ladies. We bring you another amazing collection…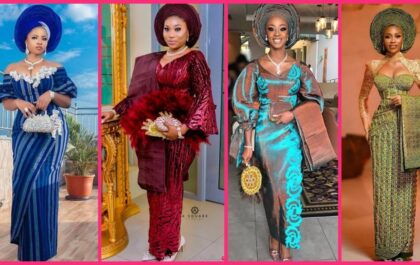 Popular and stylish Yoruba bridal outfit styles for traditional marriage
POPULAR AND STYLISH YORUBA BRIDAL OUTFIT STYLES FOR TRADITIONAL MARRIAGE The Yoruba tribe is one of the three major ethnic…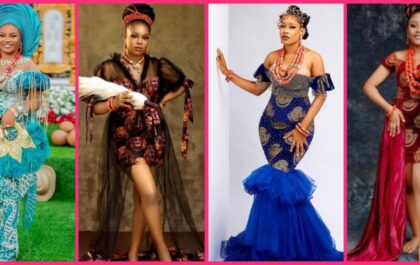 Gorgeous Igbo bridal outfits for traditional marriage
GORGEOUS IGBO BRIDAL OUTFITS FOR TRADITIONAL MARRIAGE The traditional marriage ceremony is typically called "Igba nkwu" or "Igba nkwu nwanyi,"…
See why you may need a sophisticated gown style as a traditional wedding guest
SEE WHY YOU MAY NEED A SOPHISTICATED GOWN STYLE AS A TRADITIONAL WEDDING GUEST A sophisticated dress gown for a…